This site on May 15 hearing that early summer is approaching, although high-heeled shoes this summer have minimized the material to reflect a simple and cool feeling, but for office workers and people who do not use high heels is not enough, the following Let's recommend some sandals styles that you deserve this summer.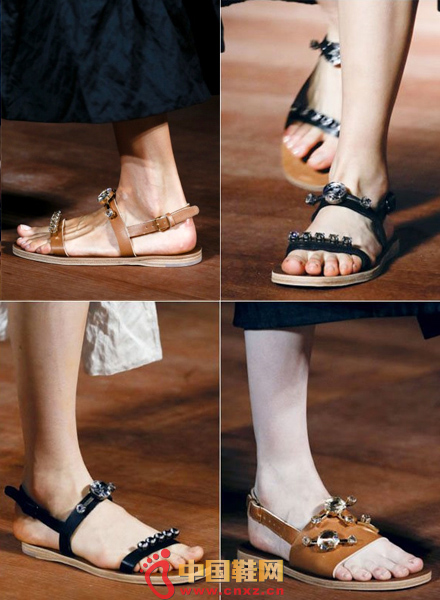 Miu Miu 2013 Spring Summer Collection

Miu Miu's flat sandals of this season are very neutral, using the classic and easy-to-control colors of brown and black. They use the same very simple lines to outline the shape of the entire shoe. Although it is a neutral style, There are feminine features in the details, and the crystal ball decoration is very much in line with the summer atmosphere. If you are a taller girl, or if your figure is very good, don't try this unconventional style.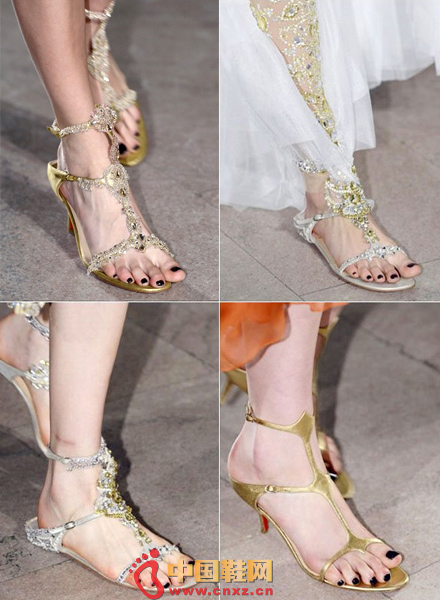 Marchesa 2013 Spring Summer Collection

The ethnic elements of Indian style are the object of many ethnically controlled girls. Marchesa performed a gorgeous Indian party on the spring and summer show this year. The essence of Indian style lies in those gorgeous accessories. Several of the sandals used T-shaped designs that have been popular for the past two years. However, they are very Indian in terms of material. However, they are too gorgeous to appear ungrounded and not close to life. Therefore, we must try our best to make clothing selections. To the simplicity, density is the match that makes people look comfortable.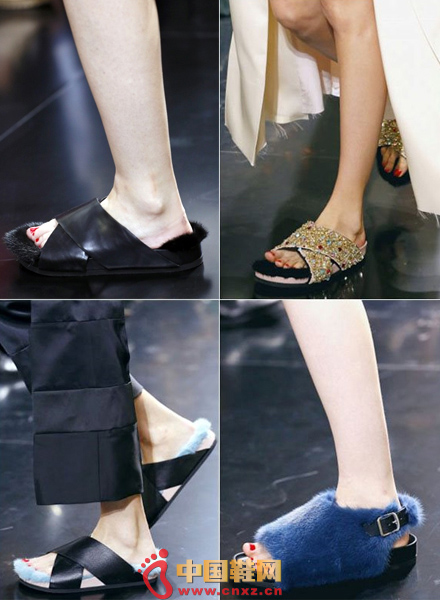 Céline 2013 Spring Summer Collection

Mentioned Céline new shoes this spring and summer, many people will want to think of that hairy candy-colored high-heeled shoes, in fact, not only high-heeled hairy shoes, and flat sandals, its practical "sandals" to describe it seems a little inappropriate, because this group The plush is not really related to coolness, but from a purely fashion point of view, whether it is color matching style design or fabric stitching is still regarded as a creative fashion single product, but the real wear It's not high.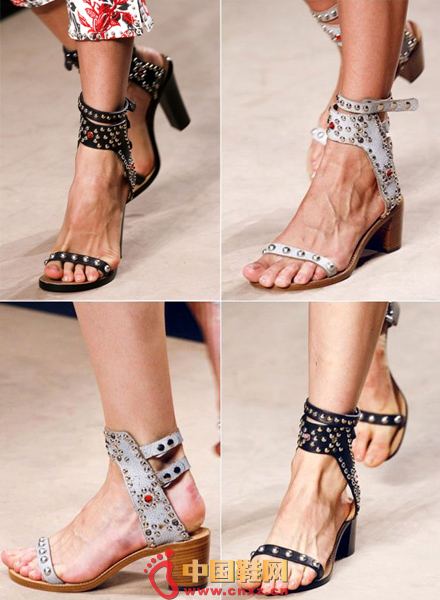 Isabel Marant 2013 Spring Summer Collection

If you can't control a shoe with a high heel, and you don't fear that the flat shoes will lose momentum, it's recommended that you try a medium-to-heavy sandal. Looking at the trend of the spring and summer of this year, the wooden heel is a good choice, Isabel Marant uses a simple upper design and wooden soles to match, the mosaic of the material is very advanced, and the rivet decoration on the upper part highlights the personality. The area of ​​the upper is small, so even full rivets don't feel too complicated.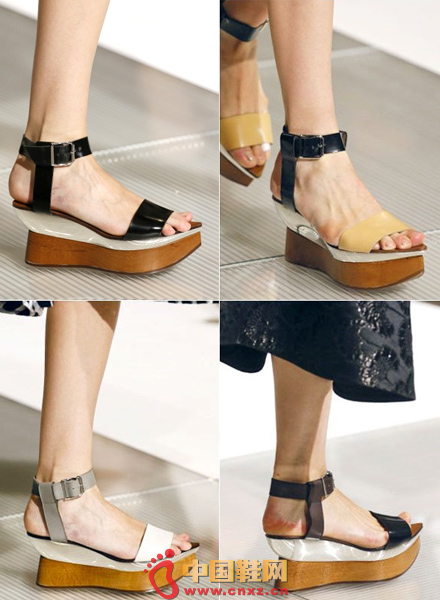 Marni 2013 Spring Summer Collection

I remember there was a few years ago when the Japanese wooden clogs filled the streets and the Japanese rafts of that year could be said to be very strong. This year's Marni's show field saw a modified version of the Japanese raft. Double color and material splicing to form a very personalized wedge heel sole, the straps on the upper is very simple, the visual focus of the entire pair of shoes are concentrated on the soles of the shoes, wooden shoes, although there is a wooden shadow, but in the style design The upper streamlined, polished wood is also more advanced, but although this shoe increases in height, it is visually short legs.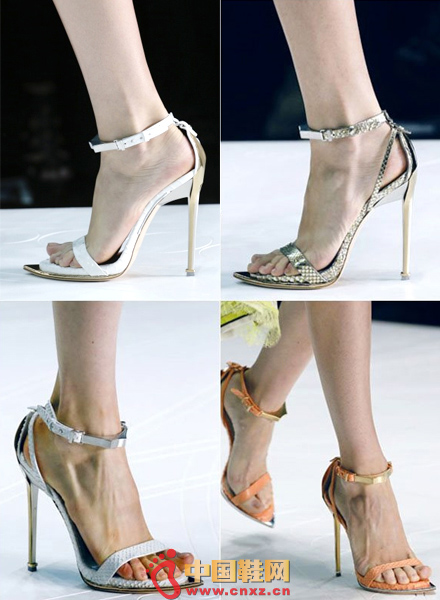 Roberto Cavalli 2013 Spring Summer Collection

This year's spring and summer high-heel shoes popular keywords, the most important is the "pointed", but most of the pointed shoes are the traditional design of the toe, want to combine the pointed elements and simple sandals is actually not easy, and Roberto Cavalli's spring and summer new style combines the two perfectly together, pointed, fine, simple, cool, these summer shoes need to have good quality Roberto Cavalli all done, this kind of simplicity and atmosphere can really In this year's spring and summer high heels style top position.

·Summer came to this pair of sandals fire all the way female stars are
·Spring and summer shoes fashion shoe necessary color
Can't you know what to wear in canvas shoes except for Converse?
Erika Jayne appeared in New York in New York
·Corthay Fashion Men's Wear One Week
·The two spokespersons of CONVERSE will perform with CHUCK 70
No longer wear sports shoes, we are old
·Pearl shoes open and catch the eyes every second
·Who said that the white shoes were out of date? Yang Mi, baby, and Wang Zuxian
· Look at what shoes Adrianne Ho recently wore

China leading manufacturers and suppliers of Tin Cloth Packer Hat , Terry Cloth Bucket Hat , and we are specialize in Filson Tin Cloth Bush Hat,Filson Tin Cloth Packer Hat, etc.




China Kids Filson Hat , Cloth Hat , Fedora Hat , Floppy Hat , we offered that you can trust. Welcome to do business with us.

Professional Fila Bucket Hat manufacturer is located in China, including Golf Bucket Hats , North Face Bucket Hat ,Stone Island Bucket Hat, etc.

China Large Sun Hat , Large Wide Brim Hat manufacturers, welcome Large Floppy Beach Hat ,Extra Large Brim Sun Hat purchasers from worldwide to visit our site.

China leading manufacturers and suppliers of Kids Snapback,Kids Santa Hat, and we are specialize in Kids Safari Hat,Boys Cowboy Hat, etc.




Custom Cloth Hat

Tin Cloth Packer Hat,Terry Cloth Bucket Hat,Filson Tin Cloth Bush Hat,Filson Tin Cloth Packer Hat

Foshan Lixin Trading Co.,Ltd , https://www.chnlixin.com